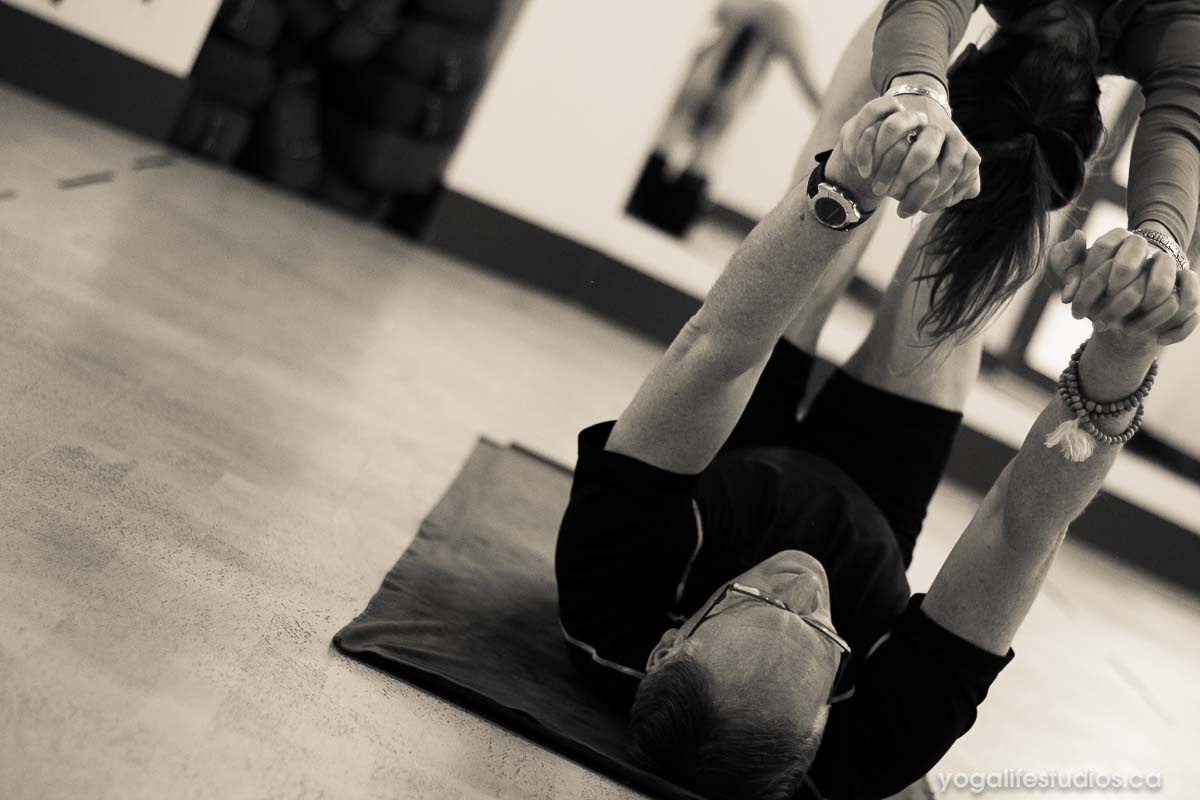 When we think of Melissa and Neil, we think of two adventurous souls, with an abundance of yogic knowledge and experience to offer. Both instructors have an innate ability to guide a class through challenging postures, while maintaining a light mood by making you laugh the entire way through. When they proposed the idea of combining forces to create a fun, light-hearted, partner yoga workshop, we couldn't contain our excitement.
---
This workshop is really about building relationships, and strengthening them as well. - Neil Haggard
---
In 2 and a half hours, Neil and Melissa will guide you through fun parter postures that will be challenging, relaxing and enlightening. This workshop is meant for all levels, and all types of partners; Spouses, siblings, parents and children are all welcome to this workshop, as long as you come ready to laugh. You can even come as a single, and we will find you a new friend to share in this practice with.
---
Hopefully you'll walk away from this workshop with no seriousness left in you. - Melissa Perret
---
Neil and Melissa have designed this workshop with the intent of strengthening relationships, by breathing together, moving together, and even guiding each other deeper into postures. They will be present to demonstrate the poses, and also make sure that all participants are maintaining proper alignment throughout the entire session.
If you're interested, register soon! The class is already starting to fill up. Register here.